Remembrance Day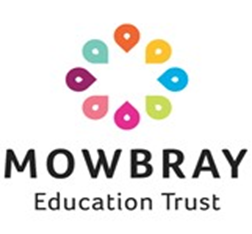 Remembrance Day across the Trust
Across the trust, the young people of Melton Mowbray remembered the fallen in all our wars, thoughtfully and respectfully.
It is so important that we remember these sacrifices and I am extremely proud that we have contributed to this collective memory of such loss.
Christine Stansfield - CEO Mowbray Education Trust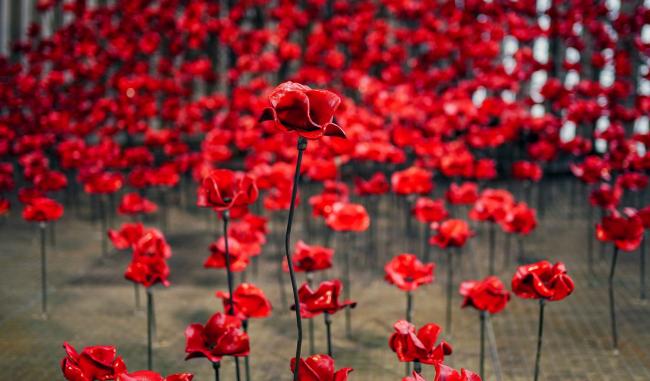 At Somerby ,all children went out in the playground. Class 3 explained to younger children about the relevance of remembrance and then we all observed the 2 minute silence – all incredibly respectful.
The staff at The Grove Primary School wanted to make today a day for the children to experience.
Leicestershire Library Service were in school to present an assembly on Remembrance Day. The children were able to dress up as key figures in history and explain their role in World War I.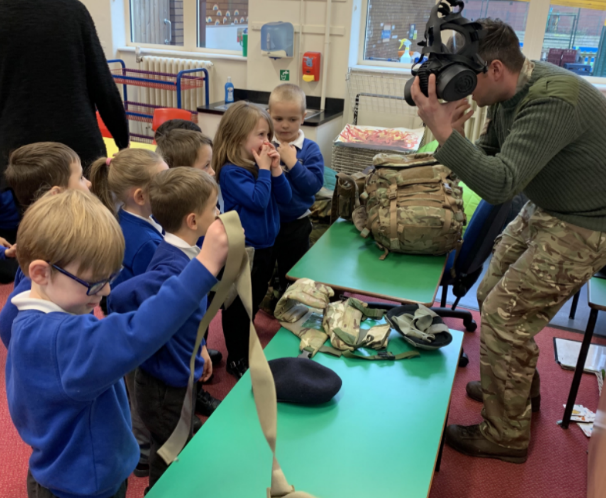 We then had a memorial service on the playground with Staff Sergeant Vermeulen and Sgt Williams. Staff Sergeant Vermeulen, who is a parent to one of our children, read the poem 'For the Fallen' by Laurence Binyon and Sgt Williams played Last Post on a trumpet.
Sgt Williams and Staff Sergeant Vermeulen then spent time with every class talking to them about military service and the values they hold and respect. The children had the opportunity to look at a military Bergan and the kit that is crucial to survival.
Today, all students at John Ferneley College took part in a two-minute silence to pay our respects to our Armed Forces community, past and present. Students who are part of uniformed organisations (e.g. Cadets, Scouts, Guides, etc) were welcomed to wear their uniforms for the school day. A huge thank you to Jeff for coming into John Ferneley College to play the bugle.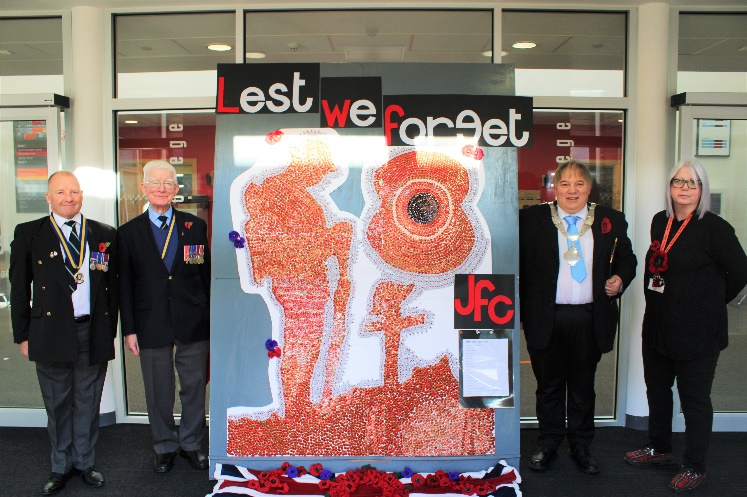 On Monday, we had a visit from The Royal British Legion branch members, Danny O'Brien and Peter Roffey, and the Mayor of Melton, Councillor Peter Faulkner, to view our Remembrance 2021 display. A big thank you to Mrs Rowell for all her artistic skills, and for all the students and staff who helped piece it all together.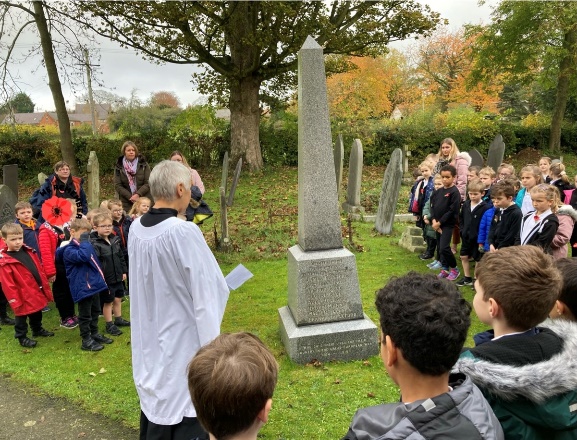 This morning we walked to Ab Kettleby church to observe a two minute silence and to pay our respects to our Armed Forces community, past and present.
Each class placed a wreath that they had made at the memorial in the church grounds and our year 6 pupils gave us some information about each of the people named on the monument.
Each wreath had it's own message. Class 1 said 'Class 1 remembers' , Class 2 said 'Thank you' and Class 3's message was 'Lest we Forget'.
The whole school blew us away with their level of respect and self regulation both during the service in church and whilst observing the 2 minutes silence.
The end of the 2 minutes silence was marked with the ringing of a lone church bell, which was rung by Mr Lowe, one of our parents.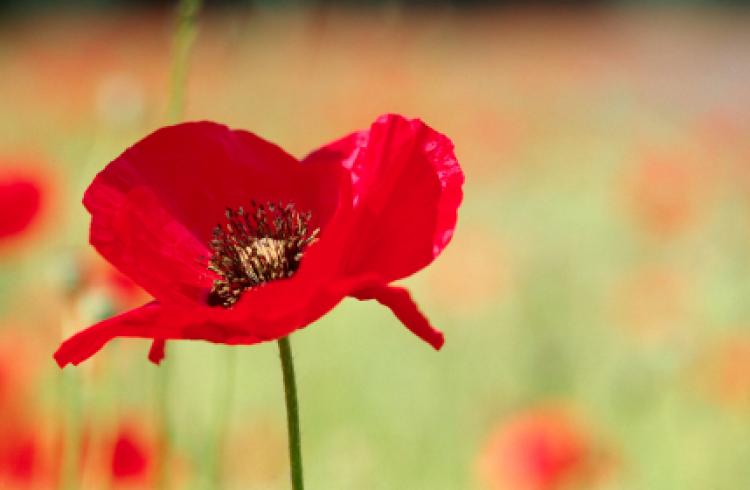 At Sherard the children held a 2 minute silence, we reflected on our freedom and thought about all those who lost their lives. The children's behaviour was impeccable.
Brownlow School met collectively outside on the School playground and awaiting the clock chimes of St Mary's. Our children stood in lines and were silent in remembrance of all those men, women, children and animals that gave their lives in service. We also remembered the names of those who went to war as former Brownlow boys (2nd World War)
The last post was played on the sound system and even the neighbours commented how wonderful this was, and shared a moment within our community
"we will remember them"