Senior Exam Invigilators & Exam Invigilators - John Ferneley College
Close: Sunday 12th February 2023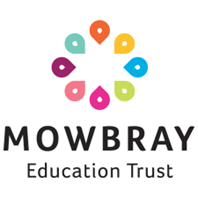 Senior Exam Invigilators & Exam Invigilators
We have an exciting opportunity for several Exam Invigilators to join John Ferneley College on a casual basis. We are also looking to appoint three Senior Invigilators on a casual basis who will lead the invigilation process.
We are seeking to appoint reliable, flexible and enthusiastic Exam Invigilators to join our existing team to support our GCSE examinations process during this academic year and also future years.
Experience of invigilation is not required as training in the role and duties of an invigilator will be provided.
The role will involve setting up examination rooms, ensuring correct exam procedures are followed, distribution and collection of examination papers and monitoring students during the examination period to ensure that a consistent environment and regulation compliant exam season is maintained.
You will be reliable, flexible and readily available during exam periods. You will need to have effective communication skills and good interpersonal skills including the ability to give instructions and manage situations involving different groups of people and be able to work effectively both on your own and within a team. You will also be confident and have a reassuring presence to candidates in the exam room. You will need to have basic IT skills (familiar with use of email, mobile phone messaging etc).
The hours of work will be by negotiation and agreement during April, May and June 2023. The absolute final dates are yet to be confirmed for the Summer 2023 series.
About the Mowbray Education Trust
The Mowbray Education Trust (MET) is a multi-academy trust currently educating around 2,500 children from the age of 2 to 16 in the town of Melton Mowbray and surrounding villages in the Borough of Melton. The MET currently has one secondary school, five primary schools and one preschool: with potential numerical and geographical growth in the future.
Melton Mowbray is a rural market town in Leicestershire which is easily commutable from Grantham, Leicester, Loughborough, Nottingham and Oakham.
The MET has a central support services team, with staff managing Estates, Finance, HR, IT and Operations, across our schools. The central team are based at offices within John Ferneley College in Melton Mowbray.
Further information
Senior Exam Invigilator Salary - £10.98 per hour (plus holiday allowance)
Exam Invigilator Salary - £10.50 per hour (plus holiday allowance)
Access to Local Government Pension Scheme membership
Application deadline – 12th February 2023
Interviews – W/C 13th February 2023
Start date – as soon as possible
Interviews will be arranged upon receipt of applications
Start date – as soon as possible
For an informal chat please contact Vanessa Hughes, Exams Officer on 01664 565901 ext. 108 or email [email protected] or Alistair Hallifax, Assistant Headteacher: Timetable, Data and Exams on ext. 120 or email: [email protected]
All roles are subject to full pre-employment safeguarding checks, including an Enhanced DBS with Barred List check